The NPJC Eblast is sent out by email about once every 5 to 10 days. The latest issue is copied below. To subscribe, send an e-mail to
info@nashvillepeacejustice.org with "subscribe to E-blast" in your subject line. An unsubscribe link (labeled "opt out") can be found at the bottom of every emailed issue.
---
NPJC e-BLAST
2015 March 24
---
---
MESSAGES FROM NPJC
To suggest questions for our NPJC Voter's Guide for the Metro Election, or to ask questions about it, write to
treasurer@nashvillepeacejustice.org
.
---
---
UPCOMING EVENTS.
New or changed items are in blue. To submit events to the e-blast, click

here

.
24 March Tues 7pm.
The Vagina Monologues.
Performed by students in
Clement Auditorium
(sorry, previous eblast had the map wrong), Austin Peay State University,
Clarksville
. $5. Proceeds benefit area women's shelter. The Clothesline Project will also be on display.
More info
.
25 March Wed 6:30pm.
Coal Ash Stories (Gallatin).
Palace Theater,
146 N Water Ave
, Gallatin, TN 37066. Four short films that expose the public health concerns, related policy, and community responses to this environmental injustice, followed by question and answer session with local Issue experts.
More info
.
25 March Wed 7:30pm.
Lumumba.
Free screening of
documentary film
about Patrice Lumumba. He was democratically elected as prime minister of the Congo in 1960, and almost immediately deposed in a coup (apparently by the USA) and then assassinated. Sound familiar? French, Lingala and English with English subtitles. DVD. 115 mins. Screening in
Sarratt
Cinema, Vanderbilt.
26 March Thurs 4pm.
Metro Planning Public Hearing
on development of St. Thomas Hospital. Hearing will be at
700 2nd Avenue South
. Attend the hearing to voice your comment or concern. The Richland Creek Watershed Alliance has concerns about flood risk and the fate of Richland Creek, and recommends that the plan not be approved until an area-wide community meeting is held with more specifics and certainty, so neighborhoods are able to review it and offer input.
More details
.
26 March Thurs 7pm.
From the Ground Up: Reconstructing Justice.
Room 306,
Buttrick Hall
, Vanderbilt. Discussion, imagining an entirely new justice system, starting over from scratch. Food will be served.
More info
.
27 March Fri 10am-noon.
Stewards of Children training:
How to Respond and Prevent Sexual Abuse of Children. Sexual Assault Center,
101 French Landing Drive
, Nashville, TN 37228.
More info
.
28 March Sat 9am.
Permaculture Blitz.
1814 Lillian St.
in East Nashville. Help with designing and installing an edible landscape and the alterNATIVE beautification project on a busy East Nashville corner. Picket fence tear down and organize store room. Learn permaculture principles.
More info
.
28 March Sat 10am to 2pm.
Plant and Pot.
Help the Richland Creek Watershed Alliance to get leftover native bare root seedlings planted in the ground, or potted-up for next fall.
726 Hite Street
. More
info
.
28 March Sat 10am to 6pm.
Arts and Crafts Festival for NORML.
178 Queen Ave.
More
info
.
28 March Sat. 2-4pm.
Socialism Discussion Group.
Location to be announced; check the next eblast or check the
website
. Topic:
"What's Progressive About It? School Vouchers and Corporate Charter Schools."
Suggested readings for discussion:
Cleveland and Milwaukee Voucher Programs
and
Sweden's School Choice Experiment
.
28 March Sat 3pm.
Creek cleanup at Edmondson Pike Library.
5501 Edmondson Pike.
We will be restoring a stream buffer. Activities include tree planting, installing educational signs, labeling native plants and a little bit of mulching and weeding out garden beds.
More info
.
28 March Sat 6pm.
Dangerous Women.
Join the American Negro Playwright Theatre as we pay tribute to Rosa Parks and Fannie Lou Hamer. $15. Manna From Heaven Dinner House,
3510 W Hamilton Ave
, Nashville, Tennessee 37218. For more information or to purchase advance tickets call 615-863-3136 or see
this link
.
29 March Sun 2-4pm.
TN NORML.
The April monthly meeting is being held a week early, to avoid conflicting with Easter. First Unitarian Universalist Church,
1808 Woodmont Blvd
. More
info
.
30 March Mon.
Peace walk from Knoxville to NY
begins. Walk, run, or bicycle.
More info
.
30 March Mon 5:30-7:30pm.
New Threats to Women's Health since Amendment 1: Film and Panel Event.
Room 202,
Light Hall
, Vanderbilt Medical School. We will screen 12 minutes of clips from the work-in-progress "Trapped," a documentary about how restrictive laws have strangled certain states' providers' ability to offer safe and legal abortion care. Then there will be a panel discussion on how Amendment 1 could affect Tennesseans. After that, a documentary film, "
A Quiet Inquisition
." Dinner will be provided.
More info
.
31 March Tues 9:30am - 1:30pm.
Mama Summit.
State capitol. Organized by
Moms Clean Air Force
, to protect the air our children breathe. Hundreds of moms, dads, grandparents, friends and kids from across the country will travel to their state capitols to show broad and united support for children's health.
More info
.
1 April Wed 6:30-8 pm.
NPJC Program Committee.
Friends Meeting House,
530 26th Ave. N.
2 April Thurs noon to 1pm (doors open 11:30am).
Green Roofs: From the Bottom Up.
At the Cumberland River Compact, 3rd floor of the Bridge Building,
2 Victory Ave
, East Nashville. Free parking in
Lot R
. Mike Berkley and Houston Herbert will discuss why it takes a team to install a vegetative green roof. RSVP and more info at
this link
. Lecture is free; optional lunch order is $8.
2 April Thurs 6:30-9pm.
Feminist Trivia Night
is moving to the first Thursday of each month. See listing under "recurring events," further down this page.
3 April Fri 7-10pm.
Take Back the Bars: More Beer, Less Fear!
In support of Sexual Assault Awareness Month, the Nashville Feminist Collective and Nashville Riot Grrrls are hosting a bar crawl in East Nashville! Wear teal clothes or teal ribbons. (For all you menfolk and other hue-challenged people, teal is a shade of dark green. (Did you know that men usually know fewer color names than women do?))
More info
.
4 April Sat 6:30pm - 8:30pm.
Understanding the Palestinian Struggle for Justice and Freedom.
Free lecture in the house classroom at Unity of Nashville,
5125 Franklin Pike
. The speaker is Emily Behr, a local high school junior who has been studying this subject extensively. This lecture will also contain a segment that explores Palestinian culture through traditional food, dress, customs, and daily life. Refreshments will be served.
5 April Sun.
TN NORML
-- April's monthly meeting was rescheduled to March 29, to avoid conflicting with Easter.
8 April Wed 6-8pm.
Food Chains.
(Rescheduled from Feb 18.) Documentary
film
about the abuse of farmworkers, and the movement to give them better working conditions. Free film screening in the 4th floor theater of West End United Methodist Church,
2200 West End Ave
. Optional dinner $10 at 5pm -- see "A Place at the Table" in weekly recurring events, further down this page.
More info
.
8 April Wed 6:30-8 pm.
NPJC Board Meeting.
Friends Meeting House,
530 26th Ave. N.
10 April Fri.
Merchants of Doubt
film opens at Green Hills cinema. At least, that's what
this link
says, but such announcements this far in advance are subject to change.
Fandango
isn't selling tickets yet. This
documentary film
says that the same people who lied to us about cigarettes are now lying to us about toxic chemicals, pharmaceuticals and climate change.
10 April Fri 11:30am to 1pm.
Positions on Education.
Postponed from March, and more speakers added. Debby Gould, Anne-Marie Farmer, and Andy Spears discuss local and state program priorities. Bring lunch or buy one for $12.
More info
. Second Harvest Center,
331 Great Circle Road
.
10-11 April.
Gandhi-King Conference in Memphis.
LeMoyne-Owen College,
807 Walker Ave
, Memphis, Tennessee 38126. Overcoming Systems of Violence through the Power of Active Nonviolence, with participatory workshops, movement planning, skills-building workshops, and opportunities for action.
More info
and
here
.
11 April Sat 9am-noon.
Stream cleanup.
Volunteers will conduct stream cleanups at 20+ locations in Davidson County. Sign up at
this link
. Before the event, you will be contacted by the Compact event organizer with project details and directions. If you sign up as a group, we will be sure to keep your group at one location. After the waterway cleanup projects, all volunteers are invited to a celebration at noon at the Cumberland River Center, suite 300,
2 Victory Ave
.
11 April Sat 9:30am - 4pm.
Oral History Workshop with Alysia Burton Steele: A Beginner's Toolbox.
$90 ($60 students). Room C,
Laskey Hall
, Scarritt-Bennett Center. This is a full-day workshop built to equip individuals, organizations, or groups interested in documenting personal, social, or regional histories with introductory techniques and best practices.
More info
.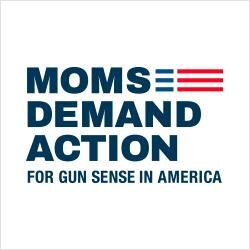 11 April Sat noon.
Moms Demand Action for Gun Sense in America
will have a rally for gun control (noting that the NRA is having a conference in Nashville this weekend). Sign up on this
RSVP link
and you'll be notified of the location a few days before the rally.
11 April Sat. 4-6pm.
My Body Is Mine: A March For Freedom From Sexual Violence.
Watch for additional details.
Web page
.
12 April Sun 9:30-10:30 am.
Minds on guns.
We will be holding a non-denominational mindfulness meditation at
6th and Demonbreun
, across the street from the NRA Convention being held at the Music City Center. The focus is to draw attention to gun suicide. Bring something to sit on. Feel free to focus on whatever aspect of the suicide epidemic you choose. Veterans For Peace will focus on the 22 veterans who kill themselves each day. More info: Joey King,
jbkranger@aol.com
.
12 April Sun 1-4pm.
Party for Radio Free Nashville's 10th Birthday.
Games, prizes, music, cake and ice cream, and beer. Yazoo Brewing,
910 Division Street
. Tickets $30
in advance
, $35 at the door, includes 4 brews. $20 designated driver or under 21. Under 12 free.
More info
.
15 April Wed 7:30pm.
Hidden Pictures.
Sarratt Cinema
, Vanderbilt campus. Free screening of a
documentary film
about the silence that surrounds mental illness, throughout the world.
More info
.
16 April Thurs 6pm.
Green Tie fundraiser for TEC.
The Bridge Building,
2 Victory Way
.
Tickets
discounted until March 15.
More info
.
17-18 April.
Anti Racism Conference.
Presentations, workshops, art and music sessions.
Morgan House
at UU Nashville, 1808 Woodmont Blvd. Friday 4-10pm. Saturday 7am to 4pm, followed by caravan to Montgomery Bell State Park on Saturday evening to protest against the white nationalist conference being held there.
More details
. Even if you're not coming, you can
help with the funding
.
17-19 April.
Re-Visioning Justice in America
conference at
Vanderbilt Divinity School
. More
info
.
18 April Sat 11am-6pm.
Earth Day Festival
in
Centennial Park
. NPJC will have a booth there.
More info
.
18 April Sat noon-6pm.
Ride 2 Thrive
is a party at Cumberland Park,
592 South First Street
, in East Nashville, sponsored by Metro Social Services. It will include free health screenings, but aside from that it seems to be mostly entertainment: free food, entertainment, kids' zone, music, door prizes, zumba, motorcycle and corvette showcase, face painting, etc.
More info
.
21 April Tues. 6:30pm.
TVA Public Hearing on the Integrated Resource Plan.
Press event 6:30 to 7pm, public meeting 7-8:30pm. Loews Vanderbilt Hotel (Kirkland Calhoun Room),
2100 West End Ave
. Join with others in the Nashville community to show our support for the necessary growth in renewable energy and energy efficiency programs to protect our health and our climate.
2 May Sat 10am.
Permaculture free lecture and tour.
Spiral Ridge Permaculture Homestead,
444 Walker Rd.
, Summertown, TN (a couple of hours southeast of Nashville). More
info
.
3 May Sun 2-5pm.
Workers' Dignity 5th Anniversary Celebration.
At the Workers' Dignity office,
3013 Nolensville Pike
. Art, music, food, fun & fundraising.
More info
.
6 May Wed. 6pm.
Potluck / roundtable / fundraiser on Africa.
Potluck dinner. We will hear from David Zarembka about his work for better treatment of homosexuals in Africa. Friends Meeting House,
530 26th Ave. N.
9 May Sat 11am to noon.
MayDay TNTJ We Call For Action.
Tennessee Trans Journey, in Centennial Park.
More info
.
17-23 May.
National Week of Action Against Incarcerating Youth.
I don't know yet whether anything will be planned for Nashville (but I'm always ready to carry a sign in front of CCA).
More info
.
---
---
SELECTED RECURRING EVENTS
WEEKLY:
Wednesdays.
A PLACE AT THE TABLE.
Dinner at 5pm, speaker or film at 6pm. Weekly community dinner and movie/lecture series, catered by Martha Stamps, at West End United Methodist Church,
2200 West End Ave.
(entrance on 23rd Ave), Nashville 37203. Dinner cost ranges from $10-$12 for adults, and $5-$6 for children, depending on the offerings.
Reserve your space
each Wednesday by calling West End United Methodist Church at 615.321.8500 before 11:30 a.m. each Wednesday.
Every Thursday:
DRINKING LIBERALLY
, 6:30pm at the Flying Saucer,
111 10th Avenue S # 310
. More info at
http://livingliberally.org/drinking/chapters/TN/nashville
.
SEMIMONTHLY:
Generally around two Wednesdays per month, but not currently in a regular pattern. 6:30pm.
NASHVILLE PEACE AND JUSTICE CENTER
meets at Friends Meeting House,
530 26th Ave. N.
Usually it's either a meeting of the Program Committee or the Board of Directors, but anyone is welcome.
Second and fourth Monday of each month:
NON-VIOLENT COMMUNICATION
6 to 8:15 pm. Free training group, at the Unitarian Universalist Church,
1808 Woodmont Blvd.
This group is open to all and meets in the red Morgan House behind the church. Contact Diane Allison at
sparky_allison@hotmail.com
or Pete Kopcsak at
greatcr@gmail.com
. Additional times and locations for NVC, and more information, can be found at
nvcnashville.org
and at
nvcnashville.org/find-a-group/
.
Third and fourth Thursdays of each month, 6-9 pm.
WORKERS' DIGNITY.
Know Your Labor Rights workshops and intake for new cases of wage theft. Volunteers accompany workers through the wage recovery process. More than $200,000 recuperated in the last four years. Join with Nashville's first workers' center to build economic justice and stand with a worker-led movement. Location:
3013B Nolensville Pike
. More info: 615.669.6679,
www.workersdignity.org
, or Facebook page "
Workers' Dignity Project
."
MONTHLY:
22nd of each month, 11:45am - 1pm.
Suicide Awareness Vigil.
On
Legislative Plaza
, to raise awareness of the fact that on average, 22 veterans of the US military forces commit suicide every day. Organized by Matthew Odell. Bring some visual aid that says "22" on it.
Some Saturday in most months, 6:30pm.
L-CLUB.
This is a potluck dinner group with varying locations, speakers, and topics; see the
web page
for details. The "L" stands for "liberal," and the group describes itself as "liberal" and "progressive," even though some of its meetings are devoted to supporting extremely conservative Democrats. Many of its meetings are nostalgic visits to causes that used to be liberal or progressive. But some of the meetings are actually devoted to current progressive causes, and those will be mentioned in the events section when your eblast editor is aware of them.
First Sunday of each month, 2-4pm.
TN NORML
meeting at First UU Church,
1808 Woodmont Blvd
. More
info
.
First Monday of most months, 6-9pm.
TRANSITION NASHVILLE
potluck dinner, usually at West Nashville United Methodist Church,
4710 Charlotte Ave
. How can we make our towns more resilient, better able to cope with the coming changes (peak oil, global warming, etc.)?
More info.
First Tuesday of most months, 6-7:45pm.
Nashville Urban Herb Co-op
meets at the
Richland Park Library
. Contact
Peacescapes@aol.com
or see
website
.
First Tuesday of most months:
VETERANS FOR PEACE.
7 pm, at International Market and Restaurant,
2010 Belmont Blvd
. All people (not just vets) are welcome to attend. For more information contact Joey King,
jbkranger@aol.com
, 615-485-1616.
First Thursday of most months, 6:30-9pm.
Feminist Trivia Night.
The Stone Fox,
712 51st Ave N.
Full food and drink menu available; no cover fee. Submit questions in advance at
this link
. Your question can be about any topic, with a focus on women and gender non-conforming people: Film, theater, television, music, media, art, literature, language, history, politics, global feminism, activism, science, health, sports, leisure, pop culture, sexuality, sex, gender, pioneers, inventors, entrepreneurs, etc. We especially need submissions that highlight local social justice and gender justice efforts underway in Nashville.
First Saturday of most months.
CITIZENS' CLIMATE LOBBY
, 11am to 1pm at Goodwill Lifsey Center,
937 Herman Street
. Generally the meeting is from 11 to noon, and then at noon there is a national conference call by phone, with some speaker on a topic of current interest. More info at
this link
.
Second Tuesday of each month, except in summer. 6:30pm.
TENNESSEANS FOR ALTERNATIVES TO THE DEATH PENALTY

.
Second Presbyterian Church,
3511 Belmont Blvd
, 37215, in the Jr. High Room on the first floor.
Second Tuesday of the month, 6pm.
SEED MONEY SUPPERS.
Until further notice, this is at the Wild Cow Restaurant in East Nashville, 1896 Eastland Avenue. Buy your $10 ticket at the event. Several startups will present their ideas; you vote on which one you like. The winner gets 3/4 of the proceeds. (The other 1/4 pays the expenses for the event.) More info, including this month's location, at the
website
.
Second Wednesday, 5pm.
Organizer Networking
. A monthly meet-up for community organizers or folks who are interested in who's who and what's what in local social justice actions. Come share updates from your work and hear others talk about theirs in an informal environment. Flatrock Coffee,
2640 Nolensville Pike
.
Second Thursday of each month, 7pm.
SIERRA CLUB of Middle Tennessee
meets at Radnor Lake Visitor Center, 1160 Otter Creek Road, Nashville. Note: you must enter from Granny White Pike.
web page
Second Thursday of most months. 7pm.
AMERICANS UNITED FOR THE SEPARATION OF CHURCH AND STATE.
Location: First Unitarian Universalist Church,
1808 Woodmont Blvd.
. Further info: Charles Sumner (615-646-9946) or
president@nashville-AU.org
or
nashville-au.org
.
Third Tuesday of most months, 5:30pm.
Gideon's Army
planning meeting in suite 300 of the Teach for America building,
220 Athens Way
. 5:30 mingle/games. 6pm meeting.
More info
or
email
.
Third Thursday of most months.
AMNESTY INTERNATIONAL.
Usually at Friends Meeting House,
530 26th Ave. N.
Check
website
for dates, times, locations.
Fourth Monday of most months, 6pm.
RAM (Recycling Advocates of Middle Tennessee)
is a research and education-based environmental organization. RAM advocates the development of recycling techniques that foster industrial improvement, new jobs, prosperity, awareness, health, a cleaner environment, and a reduction in land filling. To attend our meetings, call or e-mail 2 days in advance at 227-3499 or
karencisler@bellsouth.net
.
Last Tuesday of most months, 2-3 pm.
Task Force on Refugees & Immigrants.
Room 318, West End United Methodist Church,
2200 West End Ave
(entrance on 23rd Ave). The purpose of the organization is to improve community awareness about issues related to refugees and other immigrants, enhance appreciation of cultural and ethnic diversity, serve as a networking avenue for those who serve and advocate for refugees and immigrants, and provide support for organizations that disseminate information to assist refugees and immigrants in obtaining essential services that help them integrate into our communities.
More info
.
---
---
The Nashville Peace and Justice Center (NPJC) is a 501(c)(3) nonprofit organization dedicated to promoting equity and creating a peaceful, just and sustainable society through reflection, education and non-violent action.

Forward this mailing to others. To submit events to the NPJC e-blast (i.e., this publication), click

here

. To subscribe to our weekly E-blast, send an e-mail with "subscribe to E-blast" in the subject line to

info@nashvillepeacejustice.org

. Comments, complaints, or suggestions about the eblast can also be sent to

info@nashvillepeacejustice.org

. An online copy of the latest e-blast can be found at

nashvillepeacejustice.org/Eblast

.
Before you attend an event listed in the Eblast, you might take a quick look at the Nashville Peace Calendar (which is not affiliated with the NPJC); it is more frequently updated and may include some last-minute changes in the event you're about to attend.



MAKE A DONATION.

We need your support! Please send your check to NPJC at the address above, or click

here

for other convenient ways to donate. -- One of our sources of funding is through Community Shares; we participate in the employee giving campaign. Also, if you shop regularly at Kroger, you can follow these instructions to get Kroger to donate to NPJC (at no additional cost to you).



Become a CHANGE MAKER!

Come to one of our meetings to get to know us and see where you fit in. Most Wednesday nights, 6:30pm, at Friends Meeting House, 530 26th Ave. N..