The NPJC Eblast is sent out by email about once every 5 to 10 days. The latest issue is copied below. To subscribe, send an e-mail to
info@nashvillepeacejustice.org with "subscribe to E-blast" in your subject line. An unsubscribe link (labeled "opt out") can be found at the bottom of every emailed issue.
---
NPJC e-BLAST
Oct 29, 2014
---
---
UPCOMING EVENTS.
New or changed items are marked with a blue background. To submit events to the e-blast, click

here

.
29 Oct Wed 6-7:30pm.
TEP Fundraiser.
At the home of Jenny Ford and Rhonda Weatherford,
1815 Boscobel St
, in East Nashville, near Shelby Park. For the
Tennessee Equality Project
. Hors d'oeuvres and wine will be served. Suggested donation $50.
More info
.
29 Oct Wed.
NPJC will not meet this week.
29 Oct Wed 7-9pm.
FRESH.
Free screening of the 2009
documentary film
"Fresh." In the Cumberland River Compact's offices, suite 300, inside the River Building, at
2 Victory Ave
in East Nashville; park in LP Field's
Lot R
. "There are still efficient ways to produce healthy fresh organic food in a time where most food is being mass produced by corporations in less than hygienic ways. Country farmers and urban farmers explain." Free RSVP requested at
this link
.
30 Oct Thurs.
Wear Orange Day.
Protest against mass incarceration.
More info
.
30 Oct Thurs 4-6:30pm.
Nightmare on Our Street: A Teach-in on Racialized Violence in America.
Reading Room,
Vanderbilt Divinity School
. Panel discussion.
More info
.
30 Oct Thurs 6-7pm.
Interfaith Climate Vigil.
Sixty-First Avenue United Methodist Church
, 6018 New York Ave. Join us as we bear witness to the realities of poverty and climate change through song and ritual and offer opportunities for further engagement and advocacy. Candles will be provided. RSVPs appreciated. This event is being held near the location where an oil tanker truck exploded on August 13, 2014. More info at
this link
or
EMCampbell@scarrittbennett.org
.
30 Oct Thurs 7pm.
How Do We Get From Here To There?
Reading Room (#124),
Vanderbilt Divinity School
. Lecture by Emilie M. Townes, dean of Vanderbilt Divinity School. This lecture is part of the Family of Abraham series, attempting to bring together the Big Three religions as well as other traditions.
30 Oct Thurs 7pm.
DAVID ROVICS CONCERT
at the First UU Church of Nashville,
1808 Woodmont Blvd.
Admission $10, but none will be turned away who cannot pay. Half the proceeds will go to benefit the
Pan American Center in Shelbyville, TN
. NPJC is one of the cosponsors.
A few comments from your eblast editor
: David Rovics is the leading political musician of our time. He makes his living from his CDs and concerts, but he also makes many of his songs available online free at
this link
. My own favorites are
The Saint Patrick's Battalion
and
We Are Everywhere
.
31 Oct Fri 4-6pm.
Spooktacular Juvilee
at the Juvenile Justice Center,
100 Woodland Street
, East Nashville. Haunted courthouse! Candy! For children of all ages. Organized by Gideon's Army, Juvenile Courts, and other organizations.
More info
.
Nov 1, 5, 8, 12, 15, 19, 22.
Tree planting
, organized by Tennessee Environmental Council. Also other dates still to be scheduled.
More info and registration
.
1 Nov Sat 11am-1pm.
Citizens' Climate Lobby
, continuing to push for a carbon tax. Room 118, Goodwill Lifsey Center,
937 Herman Street
. This month's speaker (at noon, via teleconference) is Joe Robertson, CCL's Global Strategy Director.
More info
.
2 Nov Sun 2am.
Daylight savings.
Set your clock back an hour, on your car, wrist, wall, nighttable, and microwave. (Your computer and phone have already adjusted themselves.)
2 Nov Sun 5pm.
Lifecycle Assessment of Electric Vehicles.
Lecture at Jackalope Brewing Co,
701 8th Avenue South.
Learn about sustainable transportation from Dr. Rachael Nealer of the Union of Concerned Scientists.
More info
.
3 Nov Mon 6-8:30pm.
Transition Potluck.
West Nashville United Methodist Church,
4710 Charlotte Ave.
This month's theme is "All Saints Day": talk about the relatives, teachers, artists, and other people who have inspired you. Also, Chris Lunghino will talk about the Clean Air 5K race.
More info
.
3 Nov Mon 7pm.
How Americans Think About Capital Punishment.
Renaissance Room,
Vanderbilt Law School
. Lecture by renowned death penalty scholar, Austin Sarat.
More info
and
parking info
.
3-4 Nov Mon-Tues.
Access to the Danger Zone.
Two free screenings of this film, both presented by Doctors Without Borders (Médecins Sans Frontières, or MSF). Each screening will be followed by a Q&A session with some representatives from MSF. -- This 70 minute documentary film was directed by Peter Casaer and narrated by Daniel Day-Lewis. It provides a harrowing look at the challenges of delivering humanitarian aid in armed conflicts. It explores the strategies that MSF uses to save lives in the world's worst war zones, including Afghanistan, Somalia, and eastern Democratic Republic of Congo. Interviews with key experts from MSF, the International Committee of the Red Cross, and the United Nations are accompanied by dramatic footage shot in these countries in 2011 and 2012. -- Two screenings:
Mon 3 Nov 7pm, Sarratt Cinema, Vanderbilt University -- click here for free ticket. (Caution: Vanderbilt has essentially no visitor parking. Meters on public streets are free after 6pm but finding one may put you 10 blocks away.)
Tue 4 Nov 7:15pm, Belcourt Theatre, 2102 Belcourt Ave -- click here for free ticket.
4 Nov Tues.
ELECTION DAY.
By the way, ACLU-TN is offering
"Know Your Rights" information packages.
5 Nov Wed 8am.
Million Mask March.
Legislative Plaza
. Print out and wear a
Guy Fawkes mask
. Apparently people will be doing this in a lot of cities, on account of the 2005 film "
V for Vendetta
." But, seriously, folks, 8am??? More
info
.
5 Nov Wed 10am.
March against corruption.
"Capitol hill area" -- I guess they mean
Legislative Plaza
. More
info
.
5 Nov Wed noon to 1pm.
In Praise of Scientific Heresy: How Big Thinking Drives Change.
Lecture by
Professor Chris Vanags
. Auditorium, downtown public library. (Optional: Lunch at 11:30 in the library's Conference Center; suggested donation $5.)
5 Nov Wed 6:30pm.
NPJC Program Committee
at Friends Meeting House,
530 26th Ave. N.
7 Nov Fri 9:30am.
Homelessness Commission meeting
in the Sonny West Conference Center, Howard Office Building at the Fulton Complex,
700 Second Avenue South
.
7 Nov Fri 11:30am to 1pm.
Why We Argue (and How We Should): A Guide to Political Disagreement.
Vanderbilt authors Scott Aikin and Robert Talisse discuss their recent book. Second Harvest Center,
331 Great Circle Road
. Bring your lunch, or buy one for $12.
More info
.
7 Nov Fri 1:30pm.
Lecture by Roy Bourgeois
in 113
Wilson Hall
, Vanderbilt University. Suggested
visitor
parking:
Terrace Place Garage
, spaces 41-92.
7 Nov Fri. Doors open 6pm, program 6:30pm.
NPJC event: Roy Bourgeois
will speak about "Conscience, Peace, Justice, and Equality." This will be a potluck dinner and fundraising event. Roy Bourgeois is one of the founders and leaders of
SOA Watch
. This event will be held, not at our usual NPJC location, but rather at Edgehill United Methodist Church,
1502 Edgehill Ave.
Simultaneous translation into Spanish probably will be offered; we're still working on that.
Childcare will be available, but we need reservations for that.
8 Nov Sat 8:30-10:30 am (tentative)
Breakfast with Roy Bourgeois
. Watch this space for further details.
8 Nov Sat 6:30pm.
L-club: Sekou Franklin speaking on "The New Jim Crow."
Liberals potluck dinner club. This month's meeting is at the home of Kim Matthews,
145 Jocelyn Hills Dr
, Nashville, TN 37205. More
info
.
9 Nov Sun 5-6pm.
The 25 Year Plan for Transportation in TN.
Lecture at Jackalope Brewing Co,
701 8th Avenue South.
Lecture by Tanisha Hall, representative of the TN Department of Transportation.
More info
.
11 Nov Tues 9am - 4pm.
Adult Education Symposium
at the downtown public library, organized by the Nashville Adult Literacy Council.
More info and registration
.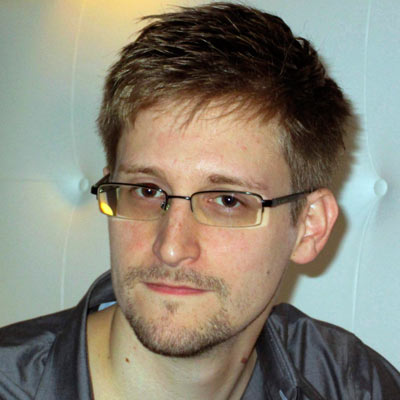 14 Nov Fri.
CITIZENFOUR
opens
at the
Belcourt
. This is the film that Laura Poitras has made from her interviews with Edward Snowden, one of the greatest whistleblowers of our time. Snowden, who worked for the NSA until he blew the whistle on them and fled to live in exile, made it clear that the NSA is spying on all Americans and all foreign diplomats.
15 Nov Sat. 1-4pm.
NPJC Annual General Membership Meeting
at Friends Meeting House,
530 26th Ave. N.
Includes light lunch. All members who have paid dues at least a month before this can vote in the selection of board members.
16 Nov Sun 1:35pm.
Clean Air 5K/1K Family Run.
Shelby Park
. A family friendly, environmentally and socially responsible event, presented by and benefitting
Climate Nashville
. Rally begins at 1:35pm, 5K starts at 2pm. More
info
.
16 Nov Sun 5-6pm.
Take the Greenway!
Lecture at Jackalope Brewing Co,
701 8th Avenue South.
Come listen to Renee Bates, director of Greenways for Nashville, discuss how you can take advantage of the Greenways! This growing, interconnected system of walking and biking paths throughout our city provide opportunities for green space preservation, recreation, commuting and transportation, and community building.
More info
.
18 Nov Tues 5:30-7pm.
The Women's Right to Vote.
A centennial celebration at Hermitage Hotel,
231 6th Avenue North
. Join LWV for our kickoff cocktail reception.
More info
.
19 Nov Wed 6:30-9 pm.
ACLU Bill of Rights Celebration
, Montgomery Bell Academy,
4001 Harding Pike
37205. Van Jones, Tom Negri, Jonell Mosser.
RSVP
by Nov 12 for $125 dinner. More
info
.
19 Nov Wed 7pm.
Agriculture's impacts on our water.
Cumberland River Compact, Suite 300, The River Building,
2 Victory Avenue
. (Park in stadium
lot R
.) John Patrick, retired EPA analyst, farm owner, and Compact board member will lead a discussion focused on agriculture's impacts on our water and sustainable, river-friendly farming practices. RSVP at
this link
.
22 Nov Sat 8:30am to noon.
Releafing Day.
Join us for our annual Saturday before Thanksgiving tree planting! Organized by Cumberland River Compact and Nashville Tree Foundation. Meeting location: Glenn Elementary Enhance Option School,
322 Cleveland Street
. More info and signup at
this link
.
21-23 Nov Fri-Sun.
SOA WATCH.
Protest against the School Of the Assassins, at Fort Benning, Georgia, the ultimate source of the flood of refugee children we now have at our Mexican border. Read about it at
this link
. Generally there is a sizeable contingent from middle Tennessee attending SOAW each year.
5-7 Dec. Fri-Sun.
Food Summit.
Workshops, lectures, and meals prepared with local food by famous chefs. Learn how to grow your own food, where local food is available, how to use it, and why it is so much better for you, our environment, and our economy. More info at
this link
, but it's still in the planning stages and a bit vague.
7 Dec Sun 2pm.
Book promotion: for parents of gay kids.
Parnassus Books,
3900 Hillsboro Pike
(in Green Hills, just a few feet south of Hillsboro High School). Authors Dannielle Owens-Reid and Kristin Russo will be promoting their new book, which is titled "This is a Book for Parents of Gay Kids." LGBTQ youth issues, parenting, and diverse representations of family.
More info
.
30-31 Jan
Compass Tn 2015
conference for organizers. Additional details will appear in later eblasts, or contact
taptenn@gmail.comm
.
---
---
SELECTED RECURRING EVENTS
WEEKLY:
Wednesdays.
A PLACE AT THE TABLE.
Dinner at 5pm, speaker or film at 6pm. Weekly community dinner and movie/lecture series, catered by Martha Stamps, at West End United Methodist Church,
2200 West End Ave.
(entrance on 23rd Ave), Nashville 37203. Dinner cost ranges from $10-$12 for adults, and $5-$6 for children, depending on the offerings.
Reserve your space
each Wednesday by calling West End United Methodist Church at 615.321.8500 before 11:30 a.m. each Wednesday.
Every Thursday:
DRINKING LIBERALLY
, 6:30pm at the Flying Saucer,
111 10th Avenue S # 310
. More info at
http://livingliberally.org/drinking/chapters/TN/nashville
.
SEMIMONTHLY:
Generally around two Wednesdays per month, but not currently in a regular pattern. 6:30pm.
NASHVILLE PEACE AND JUSTICE CENTER
meets at Friends Meeting House,
530 26th Ave. N.
Usually it's either a meeting of the Program Committee or the Board of Directors, but anyone is welcome.
Second and fourth Monday of each month:
NON-VIOLENT COMMUNICATION
6 to 8:15 pm. Free training group, at the Unitarian Universalist Church,
1808 Woodmont Blvd.
This group is open to all and meets in the red Morgan House behind the church. Contact Diane Allison at
sparky_allison@hotmail.com
or Pete Kopcsak at
greatcr@gmail.com
. Additional times and locations for NVC, and more information, can be found at
nvcnashville.org
and at
nvcnashville.org/find-a-group/
.
Third and fourth Thursdays of each month, 6-9 pm.
WORKERS' DIGNITY.
Know Your Labor Rights workshops and intake for new cases of wage theft. Volunteers accompany workers through the wage recovery process. More than $200,000 recuperated in the last four years. Join with Nashville's first workers' center to build economic justice and stand with a worker-led movement. Location:
3013B Nolensville Pike
. More info: 615.669.6679,
www.workersdignity.org
, or Facebook page "
Workers' Dignity Project
."
MONTHLY:
Some Saturday in most months, 6:30pm.
L-CLUB.
This is a potluck dinner group with varying locations, speakers, and topics; see the
web page
for details. The "L" stands for "liberal," and the group describes itself as "liberal" and "progressive," even though some of its meetings are devoted to supporting extremely conservative Democrats. Many of its meetings are nostalgic visits to causes that used to be liberal or progressive. But some of the meetings are actually devoted to current progressive causes, and those will be mentioned in the events section when your eblast editor is aware of them.
First Monday of most months, 6-9pm.
TRANSITION NASHVILLE
potluck dinner, usually at West Nashville United Methodist Church,
4710 Charlotte Ave
. How can we make our towns more resilient, better able to cope with the coming changes (peak oil, global warming, etc.)?
More info.
First Tuesday of most months, 6-7:45pm.
Nashville Urban Herb Co-op
meets at the
Richland Park Library
. Contact
Peacescapes@aol.com
or see
website
.
First Thursday of most months:
VETERANS FOR PEACE.
7 pm, at International Market and Restaurant,
2010 Belmont Blvd
. All people (not just vets) are welcome to attend. For more information contact Joey King,
jbkranger@aol.com
, 615-485-1616.
First Saturday of most months.
CITIZENS' CLIMATE LOBBY
, 11am to 1pm at Goodwill Lifsey Center,
937 Herman Street
. Generally the meeting is from 11 to noon, and then at noon there is a national conference call by phone, with some speaker on a topic of current interest. More info at
this link
.
Second Tuesday of each month, except in summer. 6:30pm.
TENNESSEANS FOR ALTERNATIVES TO THE DEATH PENALTY

.
Second Presbyterian Church,
3511 Belmont Blvd
, 37215, in the Jr. High Room on the first floor.
Second Tuesday of the month, 6pm.
SEED MONEY SUPPERS.
Until further notice, this is at the Wild Cow Restaurant in East Nashville, 1896 Eastland Avenue. Buy your $10 ticket at the event. Several startups will present their ideas; you vote on which one you like. The winner gets 3/4 of the proceeds. (The other 1/4 pays the expenses for the event.) More info, including this month's location, at the
website
.
Second Thursday of each month, 7pm.
SIERRA CLUB of Middle Tennessee
meets at Radnor Lake Visitor Center, 1160 Otter Creek Road, Nashville. Note: you must enter from Granny White Pike.
web page

Second Thursday of most months. 7pm.
AMERICANS UNITED FOR THE SEPARATION OF CHURCH AND STATE.
Location: First Unitarian Universalist Church,
1808 Woodmont Blvd.
. Further info: Charles Sumner (615-646-9946) or
president@nashville-AU.org
or
nashville-au.org
.
Third Thursday of most months.
AMNESTY INTERNATIONAL.
Usually at Friends Meeting House,
530 26th Ave. N.
Check
website
for dates, times, locations.
Fourth Monday of most months, 6pm.
RAM (Recycling Advocates of Middle Tennessee)
is a research and education-based environmental organization. RAM advocates the development of recycling techniques that foster industrial improvement, new jobs, prosperity, awareness, health, a cleaner environment, and a reduction in land filling. To attend our meetings, call or e-mail 2 days in advance at 227-3499 or
karencisler@bellsouth.net
.
---
---
The Nashville Peace and Justice Center (NPJC) is a 501(c)(3) nonprofit organization dedicated to promoting equity and creating a peaceful, just and sustainable society through reflection, education and non-violent action.

Forward this mailing to others. To submit events to the NPJC e-blast (i.e., this publication), click

here

. To subscribe to our weekly E-blast, send an e-mail with "subscribe to E-blast" in the subject line to

info@nashvillepeacejustice.org

. Comments, complaints, or suggestions about the eblast can also be sent to

info@nashvillepeacejustice.org

. An online copy of the latest e-blast can be found at

nashvillepeacejustice.org/Eblast

. More recently updated information about some events sometimes is available at Nashville Peace Calendar (which is not affiliated with the NPJC).



MAKE A DONATION.

We need your support! Please send your check to NPJC at the address above, or click

here

for other convenient ways to donate. -- One of our sources of funding is through Community Shares; we participate in the employee giving campaign.



Become a CHANGE MAKER!

Come to one of our meetings to get to know us and see where you fit in. Most Wednesday nights, 6:30pm, at Friends Meeting House, 530 26th Ave. N..