The NPJC Eblast is sent out by email about once every 5 to 10 days. The latest issue is copied below. To subscribe, send an e-mail to
info@nashvillepeacejustice.org with "subscribe to E-blast" in your subject line. An unsubscribe link (labeled "opt out") can be found at the bottom of every emailed issue.
---
NPJC e-BLAST
2015 May 18
---
---
MESSAGES FROM NPJC
To suggest questions for our NPJC Voter's Guide for the Metro Election, or to ask questions about it, write to
treasurer@nashvillepeacejustice.org
.
---
---
UPCOMING EVENTS.
New or changed items are in blue. To submit events to the e-blast, click

here

.
18 May Mon 4pm.
Picketing against A. J. McCall.
232 Franklin Rd.
, Franklin, TN 37064 (a block from "The Factory" shopping mall). The "Moral Movement Tennessee" will be picketing businessman A.J. McCall, who has used his wealth to attack on basic health care access.
More info
.
18 May Mon 6:30-8pm.
Planning meeting about the pipeline compressor station.
Paradise Ridge Park Center,
3000 Morgan Rd
. This meeting will be to get everyone up to speed on what we have learned as of the end of business day on Monday and to develop a strategic plan, form a core committee and gather materials for a larger group meeting on Tuesday night. We do not want to overwhelm people with multiple meetings but time is of the essence and we need to be very comprehensive and thorough in our plan.
19 May Tues 6:30-8pm.
Public community action meeting about the pipeline compressor station.
Alex Green School,
3921 Lloyd Road
, Whites Creek, TN 37189. Farmers in north Nashville are under threat by natural gas giant Kinder-Morgan, who is quietly moving forward to build a compressor station in the heart of Nashville's organic farming community. The compressor station will emit toxic gases and contaminate local soil, air and water. The press will be invited to this meeting.
18-19 May Mon-Tues.
Discussion of EPA's proposed Clean Power Plan.
Flynn Auditorium,
Vanderbilt Law School
. More
details
.
19 May Tues 6:30-8:30pm.
Mayoral candidate forum on issues of immigrant and minority businesses.
Global Event Center, Global Mall,
5252 Hickory Hollow Pkwy.
More
info
.
20 May Wed 6:30-8pm.
NPJC Program Committee.
Friends Meeting House,
530 26th Ave. N.
21 May Thurs noon to 1pm.
Solving the Land Conservation Puzzle: Methods & Challenges.
The Cumberland River Compact, third floor of the Bridge Building,
2 Victory Ave
, East Nashville; free parking in
Lot R
. Presenters from Metro Parks, The Land Trust for Tennessee, the Nature Conservancy and Swan Conservation Trust will discuss various conservation tools used in both rural and urban settings including restoration, conservation easements, direct acquisitions, and methods for creating connectivity between conserved lands.
More info and RSVP
.
21 May Thurs 6pm.
Amnesty International.
This month's meeting will be at Atamology,
2320 West End Ave
. More
info
.
22 May Fri 6:30 - 8pm.
Roundtable discussion on the Criminal Justice System
, with Prof. Lisa Guenther of Vanderbilt U. and Attorney William Hunt. Edgehill United Methodist Church,
1502 Edgehill Ave.
Light refreshments.
23 May Sat noon-4pm.
Festival for Food Justice featuring the March Against Monsanto, in Chattanooga.
More info
.
23 May Sat 6:30pm.
Workers' Dignity Movie Night.
At the Workers' Dignity office,
3013 Nolensville Pike
. The film to be screened is "
Big Hero 6
," which (as far as I know -- I haven't seen it) is a PG-rated film with no political content at all, but all proceeds will go to
Workers' Dignity
. More
info
.
23 May Sat 7pm.
Frederick Douglass.
Performance at
Benton Chapel
, Vanderbilt Campus. (See listing at 24 May, below.)
24 May Sun 2pm.
PARTY for the NoKXL Protesters and their friends.
At the home of Eileen and James,
5592 Pinewood Rd
, Franklin TN 37064 (near Fairview). Bring a chair, bring a friend, bring potluck food.
24 May Sun 7pm.
Frederick Douglass: The Making of an American Prophet
, a new musical by Nashville's Marcus Hummon. Presentation at Thistle Stop Cafe,
5128 Charlotte Ave
. Suggested donation $10; free for students.
More info
.
25-26 May.
Recycling Advocates of Middle Tennessee.
Instead of its usual fourth-Monday meeting (which would be on the 25th, Memorial Day), RAM will be meeting on Tuesday the 26th this month, at 6pm. For location, 227-3499 or
karencisler@bellsouth.net
.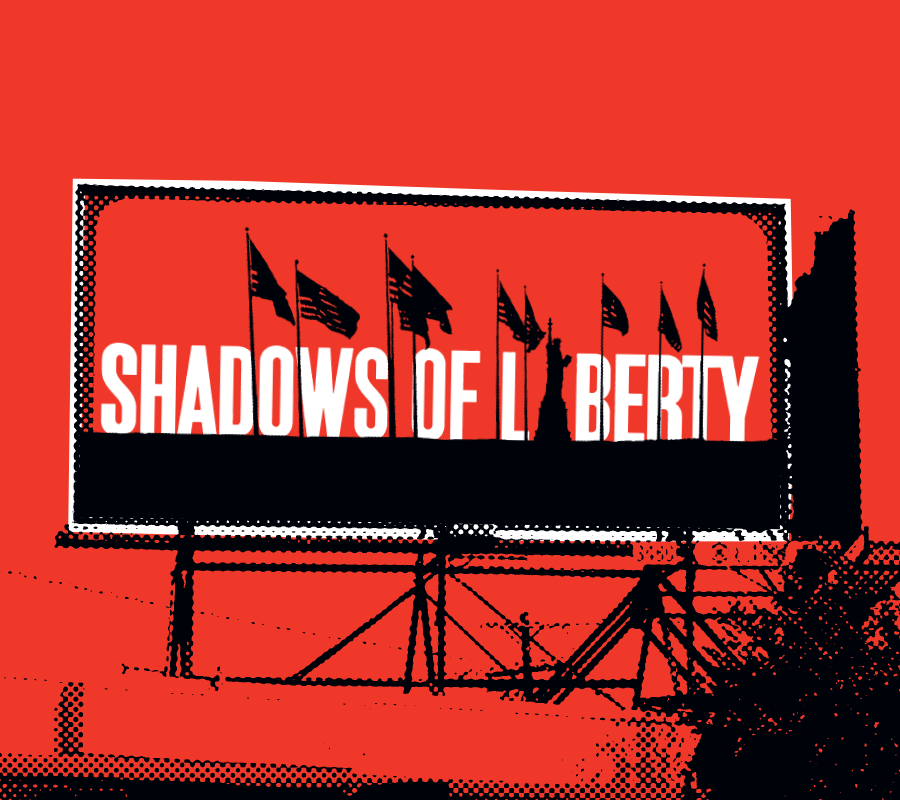 26 May Tues 5:15pm.
Shadows of Liberty
screening at Edmondson Pike Branch Library,
5501 Edmondson Pike
, Nashville 37211. This documentary reveals the extraordinary truth behind the news media: censorship, cover-ups and corporate control. We're expecting a full house, so get your ticket in advance at
this link
, which includes further information, including a note about emailing for a free admission for those in economic difficulty. Also, here is
further info
.
28 May Thurs 6:30pm.
Metro Council Districts 20 and 24 Public Candidates Meeting.
UAW Union Hall,
6207 Centennial Blvd
, 37209.
More info
.
2 June Tues 6:30-8:30pm.
Octavia's Brood: Science Fiction Stories from Social Justice Movements.
Reading Room of
Vanderbilt Divinity School
. (Here is
visitor parking information
; I recommend
Wesley Place Garage
.) Walidah Imarisha will talk about her new book, and sign copies. The title refers to Octavia Butler, who was a leader in science fiction of social justice.
More info
.
4 June Thurs 6-8pm.
Potluck Supper against Nukes.
Presentation by Ralph Hutchison of the
Oak Ridge Environmental Peace Alliance (OREPA)
. Friends Meeting House (downstairs),
530 26th Ave. N.
6-7 June Sat-Sun.
Gathering of the Cumberland River / Green River Bioregional Council.
At Doug and Claudia's in Wayne County.
More details
will be posted in a later eblast, but you can mark your calendar now.
12 June Fri 3-6pm.
Concert for Love and Acceptance.
City Winery,
609 Lafayette Street
. Artists and celebrities from across the country will come together to support LGBT acceptance. Part of the CMA Fest. $50. Apparently this is not a benefit for some organization -- it is simply a commercial concert -- but at least the title endorses LGBT acceptance, and I'm guessing perhaps some of the musicians will make some brief speeches.
More info and tickets
.
7 July Tues 6-8pm. Cuba Potluck. Watch for more details.
---
---
SELECTED RECURRING EVENTS
WEEKLY:
Wednesdays.
A PLACE AT THE TABLE.
Dinner at 5pm, speaker or film at 6pm. Weekly community dinner and movie/lecture series, catered by Martha Stamps, at West End United Methodist Church,
2200 West End Ave.
(entrance on 23rd Ave), Nashville 37203. Dinner cost ranges from $10-$12 for adults, and $5-$6 for children, depending on the offerings.
Reserve your space
each Wednesday by calling West End United Methodist Church at 615.321.8500 before 11:30 a.m. each Wednesday.
Every Thursday:
DRINKING LIBERALLY
, 6:30pm at the Flying Saucer,
111 10th Avenue S # 310
. More info at
http://livingliberally.org/drinking/chapters/TN/nashville
.
SEMIMONTHLY:
Generally around two Wednesdays per month, but not currently in a regular pattern. 6:30pm.
NASHVILLE PEACE AND JUSTICE CENTER
meets at Friends Meeting House,
530 26th Ave. N.
Usually it's either a meeting of the Program Committee or the Board of Directors, but anyone is welcome.
Second and fourth Monday of each month:
NON-VIOLENT COMMUNICATION
6 to 8:15 pm. Free training group, at the Unitarian Universalist Church,
1808 Woodmont Blvd.
This group is open to all and meets in the red Morgan House behind the church. Contact Diane Allison at
sparky_allison@hotmail.com
or Pete Kopcsak at
greatcr@gmail.com
. Additional times and locations for NVC, and more information, can be found at
nvcnashville.org
and at
nvcnashville.org/find-a-group/
.
Third and fourth Thursdays of each month, 6-9 pm.
WORKERS' DIGNITY.
Know Your Labor Rights workshops and intake for new cases of wage theft. Volunteers accompany workers through the wage recovery process. More than $200,000 recuperated in the last four years. Join with Nashville's first workers' center to build economic justice and stand with a worker-led movement. Location:
3013B Nolensville Pike
. More info: 615.669.6679,
www.workersdignity.org
, or Facebook page "
Workers' Dignity Project
."
MONTHLY:
22nd of each month, 11:45am - 1pm.
Suicide Awareness Vigil.
On
Legislative Plaza
, to raise awareness of the fact that on average, 22 veterans of the US military forces commit suicide every day. Organized by Matthew Odell. Bring some visual aid that says "22" on it.
Some Saturday in most months, 6:30pm.
L-CLUB.
This is a potluck dinner group with varying locations, speakers, and topics; see the
web page
for details. The "L" stands for "liberal," and the group describes itself as "liberal" and "progressive," even though some of its meetings are devoted to supporting extremely conservative Democrats. Many of its meetings are nostalgic visits to causes that used to be liberal or progressive. But some of the meetings are actually devoted to current progressive causes, and those will be mentioned in the events section when your eblast editor is aware of them.
First Sunday of each month, 2-4pm.
TN NORML
meeting at First UU Church,
1808 Woodmont Blvd
. More
info
.
First Monday of most months, 6-9pm.
TRANSITION NASHVILLE
potluck dinner, usually at the "Good Food for Good People" market,
4611 Alabama Ave.
How can we make our towns more resilient, better able to cope with the coming changes (peak oil, global warming, etc.)?
More info.
First Tuesday of most months, 6-7:45pm.
Nashville Urban Herb Co-op
meets at the
Richland Park Library
. Contact
Peacescapes@aol.com
or see
website
.
First Tuesday of most months:
VETERANS FOR PEACE.
7 pm, at International Market and Restaurant,
2010 Belmont Blvd
. All people (not just vets) are welcome to attend. For more information contact Joey King,
jbkranger@aol.com
, 615-485-1616.
First Thursday of most months, 6:30-9pm.
Feminist Trivia Night.
The Stone Fox,
712 51st Ave N.
Full food and drink menu available; no cover fee. Submit questions in advance at
this link
. Your question can be about any topic, with a focus on women and gender non-conforming people: Film, theater, television, music, media, art, literature, language, history, politics, global feminism, activism, science, health, sports, leisure, pop culture, sexuality, sex, gender, pioneers, inventors, entrepreneurs, etc. We especially need submissions that highlight local social justice and gender justice efforts underway in Nashville.
First Saturday of most months.
CITIZENS' CLIMATE LOBBY
, 11am to 1pm at Goodwill Lifsey Center,
937 Herman Street
. Generally the meeting is from 11 to noon, and then at noon there is a national conference call by phone, with some speaker on a topic of current interest. More info at
this link
.
Second Tuesday of each month, except in summer. 6:30pm.
TENNESSEANS FOR ALTERNATIVES TO THE DEATH PENALTY

.
Second Presbyterian Church,
3511 Belmont Blvd
, 37215, in the Jr. High Room on the first floor.
Second Tuesday of the month, 6pm.
SEED MONEY SUPPERS.
Until further notice, this is at the Wild Cow Restaurant in East Nashville, 1896 Eastland Avenue. Buy your $10 ticket at the event. Several startups will present their ideas; you vote on which one you like. The winner gets 3/4 of the proceeds. (The other 1/4 pays the expenses for the event.) More info, including this month's location, at the
website
.
Second Wednesday, 5pm.
Organizer Networking
. A monthly meet-up for community organizers or folks who are interested in who's who and what's what in local social justice actions. Come share updates from your work and hear others talk about theirs in an informal environment. Flatrock Coffee,
2640 Nolensville Pike
.
Second Thursday of each month, 7pm.
SIERRA CLUB of Middle Tennessee
meets at Radnor Lake Visitor Center, 1160 Otter Creek Road, Nashville. Note: you must enter from Granny White Pike.
web page
Second Thursday of most months. 7pm.
AMERICANS UNITED FOR THE SEPARATION OF CHURCH AND STATE.
Location: West Police Precinct,
5500 Charlotte Pike
. Further info: Charles Sumner (615-646-9946) or
president@nashville-AU.org
or
nashville-au.org
.
Third Tuesday of most months, 5:30pm.
Gideon's Army
planning meeting in suite 300 of the Teach for America building,
220 Athens Way
. 5:30 mingle/games. 6pm meeting.
More info
or
email
.
Third Thursday of most months.
AMNESTY INTERNATIONAL.
Usually at Friends Meeting House,
530 26th Ave. N.
Check
website
for dates, times, locations.
Fourth Monday of most months, 6pm.
RAM (Recycling Advocates of Middle Tennessee)
is a research and education-based environmental organization. RAM advocates the development of recycling techniques that foster industrial improvement, new jobs, prosperity, awareness, health, a cleaner environment, and a reduction in land filling. To attend our meetings, call or e-mail 2 days in advance at 227-3499 or
karencisler@bellsouth.net
.
Last Tuesday of most months, 2-3 pm.
Task Force on Refugees & Immigrants.
Room 318, West End United Methodist Church,
2200 West End Ave
(entrance on 23rd Ave). The purpose of the organization is to improve community awareness about issues related to refugees and other immigrants, enhance appreciation of cultural and ethnic diversity, serve as a networking avenue for those who serve and advocate for refugees and immigrants, and provide support for organizations that disseminate information to assist refugees and immigrants in obtaining essential services that help them integrate into our communities.
More info
.
---
---
The Nashville Peace and Justice Center (NPJC) is a 501(c)(3) nonprofit organization dedicated to promoting equity and creating a peaceful, just and sustainable society through reflection, education and non-violent action.

Forward this mailing to others. To submit events to the NPJC e-blast (i.e., this publication), click

here

. To subscribe to our weekly E-blast, send an e-mail with "subscribe to E-blast" in the subject line to

info@nashvillepeacejustice.org

. Comments, complaints, or suggestions about the eblast can also be sent to

info@nashvillepeacejustice.org

. An online copy of the latest e-blast can be found at

nashvillepeacejustice.org/Eblast

.
Before you attend an event listed in the Eblast, you might take a quick look at the Nashville Peace Calendar (which is not affiliated with the NPJC); it is more frequently updated and may include some last-minute changes in the event you're about to attend.



MAKE A DONATION.

We need your support! Please send your check to NPJC at the address above, or click

here

for other convenient ways to donate. -- One of our sources of funding is through Community Shares; we participate in the employee giving campaign. Also, if you shop regularly at Kroger, you can follow these instructions to get Kroger to donate to NPJC (at no additional cost to you).



Become a CHANGE MAKER!

Come to one of our meetings to get to know us and see where you fit in. Most Wednesday nights, 6:30pm, at Friends Meeting House, 530 26th Ave. N..