The NPJC Eblast is sent out by email about once every 5 to 10 days. The latest issue is copied below. To subscribe, send an e-mail to
info@nashvillepeacejustice.org with "subscribe to E-blast" in your subject line. An unsubscribe link (labeled "opt out") can be found at the bottom of every emailed issue.
---
NPJC e-BLAST
Nov 22, 2014
---
---
MESSAGE FROM NPJC
WANTED:
Progressive
employers
, commercial or nonprofit, large or small. We would like to arrange a meeting to recruit you into the Community Shares
workplace giving
system, if you're not already in it. This would not obligate any donations from you or your employees, but would make it easier for them to make donations. This would help us fulfill NPJC's obligations as a member of
Community Shares
, which is the NPJC's largest single source of funding. Please contact
secretary@nashvillepeacejustice.org
or 650-8868.
---
---
UPCOMING EVENTS.
New or changed items are in blue. To submit events to the e-blast, click

here

.
21-23 Nov Fri-Sun.
SOA WATCH.
Protest against the School Of the Assassins, at Fort Benning, Georgia, the ultimate source of the flood of refugee children we now have at our Mexican border. Read about it at
this link
. Generally there is a sizeable contingent from middle Tennessee attending SOAW each year.
22 Nov Sat
Various tree plantings
, organized by
Tennessee Environmental Council
and
Richland Creek Watershed Alliance
and
Cumberland River Compact
.
23 Nov Sun 5-6pm.
The Role of Active Transit in Nashville.
Lecture by Liz Thompson of Walk/Bike Nashville and Michael Briggs of Metro Planning. Presented at Jackalope Brewing Co,
701 8th Avenue South
. More
info
.
23 Nov Sun 5:45pm.
Know Your Rights workshop
, especially for the homeless. First Church of the Nazarene,
510 Woodland St
, East Nashville.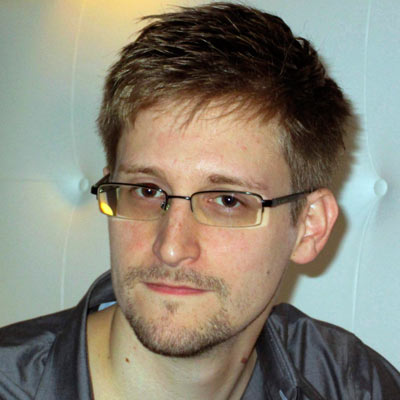 26 Nov Wed.
CITIZENFOUR
opens at the
Belcourt
. (Sorry, the opening date that I gave in an earlier eblast was incorrect.) This is the film that Laura Poitras has made from her interviews with Edward Snowden, one of the greatest whistleblowers of our time. Snowden, who worked for the NSA until he blew the whistle on them and fled to live in exile, made it clear that the NSA is spying on all Americans and all foreign diplomats.
26 Nov Wed 6pm.
NPJC dinner.
Instead of our usual meeting, this week we'll meet at Piccadilly Restaurant,
874 Murfreesboro Pike
(about 2 blocks east of Spence Lane). We encourage our friends to join us, including people who haven't been attending our regular meetings.
Menu
.
1 Dec Mon 5:30-7:30pm.
Fundraiser for Planned Parenthood.
$25 for a drink and appetizers at Bar Louie,
314 11th Avenue South
. More
info and registration
.
1 Dec Mon 5:45-7:30pm.
Accompanying Refugees from ISIS, Strengthening Community and Peacemaking in Iraqi Kurdistan.
Glendale Baptist Church,
1021 Glendale Ln.
John Bergen, a member of the Christian Peacemaker Teams, Iraqi Kurdistan delegation, will be speaking about his accompaniment and peacemaking work in Iraqi Kurdistan. Please join us for dinner and a conversation about CPT's accompaniment work, community building in light of ISIS and the politics of Exxon oil expansion in Iraq. Dinner is provided, but please RSVP to peebles.anita@gmail.com by November 28.
More info
.
4 Dec Thurs.
National "Raise the Wage" Protests at Fast Food Restaurants.
More complete details for the Nashville protest are still being planned, and will appear in the next eblast, but here are the details we have so far:
7am protest at a fast food restaurant, to be determined
11:30am to 1:30pm protest in front of (or across the street from) the McDonald's at 2700 West End Ave (beside Centennial Park)
4pm march between two or more locations, to be determined; contingents from Memphis and Knoxville are expected to join in this march.
4 Dec Thurs 5:30pm.
Meet Michael Elliott
at the Flying Saucer,
111 10th Ave. S.
Free beer and snacks (though parking probably is not free). Michael Elliott is president and CEO of the "ONE" campaign for international development and against global poverty.
More info and registration
. (You may have heard of "(RED)," which was made famous by "Bono"; it's a division of "ONE.")
5 Dec Fri 11:30am to 1pm.
Immigration Policy and Civil Rights in Tennessee.
Lecture by Stephanie Teatro, interim co-director of the Tennessee Immigrant and Refugee Rights Coalition, presented to League of Women Voters. Bring your lunch or buy one for $12. Second Harvest Center,
331 Great Circle Road
.
5-7 Dec. Fri-Sun.
Food Summit.
Prices vary, depending on which parts of this event you want to attend. Workshops, lectures, and meals prepared with local food by famous chefs. Learn how to grow your own food, where local food is available, how to use it, and why it is so much better for you, our environment, and our economy. More info at
this link
and
this one
.
6 Dec Sat
TIRRC open house.
Watch for details.
7 Dec Sun 2pm.
Book promotion: for parents of gay kids.
Parnassus Books,
3900 Hillsboro Pike
(in Green Hills, just a few feet south of Hillsboro High School). Authors Dannielle Owens-Reid and Kristin Russo will be promoting their new book, which is titled "This is a Book for Parents of Gay Kids." LGBTQ youth issues, parenting, and diverse representations of family.
More info
.
8 Dec Mon 7-9pm.
TN Trans Justice
will meet in the Vanderbilt
Divinity School
. The first hour is for trans people only; friends are welcome to attend starting at 8pm.
10 Dec Wed 5-7 pm.
Human Rights Day Celebration
at the First Amendment Center, 1207 18th Ave S, Nashville TN 37212. There is no charge for this event, but you must
register
to attend. Reception, speakers, awards. Guests can use the parking garage at the First Amendment Center. More
info
. (Please disregard the earlier announcement which gave a different time.)
11 Dec Thurs 3-5 pm.
Organizer Networking against TFA
at Flatrock Coffee and Tea,
2640C Nolensville Pike
(on the east side of the street, about a block and a half north of Thompson Lane). We will hear about United Students Against Sweatshops's ongoing campaign against Teach For America.
A little more info
.
17 Dec Wed 6:30pm.
NPJC board meeting (tentative).
Friends Meeting House,
530 26th Ave. N.
13 Jan Tues 10am.
Women's March on Nashville.
Legislative Plaza. Not just women, but other people who care about them, too. Response to the legislators who will be sworn in on January 13, and who have already filed legislation attacking women's privacy rights.
More info
.
30-31 Jan Fri-Sat.
Compass Tn 2015
conference for organizers. Additional details will appear in later eblasts, or contact
taptenn@gmail.comm
.
22 Feb Sun 3-5pm.
NOAH meeting.
Watch for further details.
---
---
SELECTED RECURRING EVENTS
WEEKLY:
Wednesdays.
A PLACE AT THE TABLE.
Dinner at 5pm, speaker or film at 6pm. Weekly community dinner and movie/lecture series, catered by Martha Stamps, at West End United Methodist Church,
2200 West End Ave.
(entrance on 23rd Ave), Nashville 37203. Dinner cost ranges from $10-$12 for adults, and $5-$6 for children, depending on the offerings.
Reserve your space
each Wednesday by calling West End United Methodist Church at 615.321.8500 before 11:30 a.m. each Wednesday.
Every Thursday:
DRINKING LIBERALLY
, 6:30pm at the Flying Saucer,
111 10th Avenue S # 310
. More info at
http://livingliberally.org/drinking/chapters/TN/nashville
.
SEMIMONTHLY:
Generally around two Wednesdays per month, but not currently in a regular pattern. 6:30pm.
NASHVILLE PEACE AND JUSTICE CENTER
meets at Friends Meeting House,
530 26th Ave. N.
Usually it's either a meeting of the Program Committee or the Board of Directors, but anyone is welcome.
Second and fourth Monday of each month:
NON-VIOLENT COMMUNICATION
6 to 8:15 pm. Free training group, at the Unitarian Universalist Church,
1808 Woodmont Blvd.
This group is open to all and meets in the red Morgan House behind the church. Contact Diane Allison at
sparky_allison@hotmail.com
or Pete Kopcsak at
greatcr@gmail.com
. Additional times and locations for NVC, and more information, can be found at
nvcnashville.org
and at
nvcnashville.org/find-a-group/
.
Third and fourth Thursdays of each month, 6-9 pm.
WORKERS' DIGNITY.
Know Your Labor Rights workshops and intake for new cases of wage theft. Volunteers accompany workers through the wage recovery process. More than $200,000 recuperated in the last four years. Join with Nashville's first workers' center to build economic justice and stand with a worker-led movement. Location:
3013B Nolensville Pike
. More info: 615.669.6679,
www.workersdignity.org
, or Facebook page "
Workers' Dignity Project
."
MONTHLY:
Some Saturday in most months, 6:30pm.
L-CLUB.
This is a potluck dinner group with varying locations, speakers, and topics; see the
web page
for details. The "L" stands for "liberal," and the group describes itself as "liberal" and "progressive," even though some of its meetings are devoted to supporting extremely conservative Democrats. Many of its meetings are nostalgic visits to causes that used to be liberal or progressive. But some of the meetings are actually devoted to current progressive causes, and those will be mentioned in the events section when your eblast editor is aware of them.
First Monday of most months, 6-9pm.
TRANSITION NASHVILLE
potluck dinner, usually at West Nashville United Methodist Church,
4710 Charlotte Ave
. How can we make our towns more resilient, better able to cope with the coming changes (peak oil, global warming, etc.)?
More info.
First Tuesday of most months, 6-7:45pm.
Nashville Urban Herb Co-op
meets at the
Richland Park Library
. Contact
Peacescapes@aol.com
or see
website
.
First Thursday of most months:
VETERANS FOR PEACE.
7 pm, at International Market and Restaurant,
2010 Belmont Blvd
. All people (not just vets) are welcome to attend. For more information contact Joey King,
jbkranger@aol.com
, 615-485-1616.
First Saturday of most months.
CITIZENS' CLIMATE LOBBY
, 11am to 1pm at Goodwill Lifsey Center,
937 Herman Street
. Generally the meeting is from 11 to noon, and then at noon there is a national conference call by phone, with some speaker on a topic of current interest. More info at
this link
.
Second Tuesday of each month, except in summer. 6:30pm.
TENNESSEANS FOR ALTERNATIVES TO THE DEATH PENALTY

.
Second Presbyterian Church,
3511 Belmont Blvd
, 37215, in the Jr. High Room on the first floor.
Second Tuesday of the month, 6pm.
SEED MONEY SUPPERS.
Until further notice, this is at the Wild Cow Restaurant in East Nashville, 1896 Eastland Avenue. Buy your $10 ticket at the event. Several startups will present their ideas; you vote on which one you like. The winner gets 3/4 of the proceeds. (The other 1/4 pays the expenses for the event.) More info, including this month's location, at the
website
.
Second Thursday of each month, 7pm.
SIERRA CLUB of Middle Tennessee
meets at Radnor Lake Visitor Center, 1160 Otter Creek Road, Nashville. Note: you must enter from Granny White Pike.
web page
Second Thursday of most months. 7pm.
AMERICANS UNITED FOR THE SEPARATION OF CHURCH AND STATE.
Location: First Unitarian Universalist Church,
1808 Woodmont Blvd.
. Further info: Charles Sumner (615-646-9946) or
president@nashville-AU.org
or
nashville-au.org
.
Third Thursday of most months.
AMNESTY INTERNATIONAL.
Usually at Friends Meeting House,
530 26th Ave. N.
Check
website
for dates, times, locations.
Fourth Monday of most months, 6pm.
RAM (Recycling Advocates of Middle Tennessee)
is a research and education-based environmental organization. RAM advocates the development of recycling techniques that foster industrial improvement, new jobs, prosperity, awareness, health, a cleaner environment, and a reduction in land filling. To attend our meetings, call or e-mail 2 days in advance at 227-3499 or
karencisler@bellsouth.net
.
Last Tuesday of most months, 2-3 pm.
Task Force on Refugees & Immigrants.
Room 318, West End United Methodist Church,
2200 West End Ave
(entrance on 23rd Ave). The purpose of the organization is to improve community awareness about issues related to refugees and other immigrants, enhance appreciation of cultural and ethnic diversity, serve as a networking avenue for those who serve and advocate for refugees and immigrants, and provide support for organizations that disseminate information to assist refugees and immigrants in obtaining essential services that help them integrate into our communities.
More info
.
---
---
The Nashville Peace and Justice Center (NPJC) is a 501(c)(3) nonprofit organization dedicated to promoting equity and creating a peaceful, just and sustainable society through reflection, education and non-violent action.

Forward this mailing to others. To submit events to the NPJC e-blast (i.e., this publication), click

here

. To subscribe to our weekly E-blast, send an e-mail with "subscribe to E-blast" in the subject line to

info@nashvillepeacejustice.org

. Comments, complaints, or suggestions about the eblast can also be sent to

info@nashvillepeacejustice.org

. An online copy of the latest e-blast can be found at

nashvillepeacejustice.org/Eblast

. More recently updated information about some events sometimes is available at Nashville Peace Calendar (which is not affiliated with the NPJC).



MAKE A DONATION.

We need your support! Please send your check to NPJC at the address above, or click

here

for other convenient ways to donate. -- One of our sources of funding is through Community Shares; we participate in the employee giving campaign.



Become a CHANGE MAKER!

Come to one of our meetings to get to know us and see where you fit in. Most Wednesday nights, 6:30pm, at Friends Meeting House, 530 26th Ave. N..